Vision Statement:
To deliver best in class reliability, quality & value in the fashion world.
Mission Statement:
Be the Leader in Innovation & styling in the Fashion World by bringing "Wow" to the people whose life we touch.
Promotors:
Guru Kirpa, Inc., a Delaware USA Corporation & Saum Accessories, Inc. a California Corporation, are family owned businesses with the Principals having a treasure trove of vast valuable business experience in diverse business activities of, manufacturing, marketing, sales, logistics, exports, imports & e-commerce.
Management: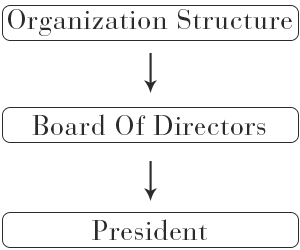 Did his schooling in Mussoorie & Kanpur. Graduate from Univ. of Alabama, Birmingham with MBA degree, Major International Finance. Worked for Merrill Lynch, an 800 Billion dollar Investment Banking MNC as an Investment Banker in New York for 4 years. Then joined for 7 years in the family metal manufacturing business and thereafter as a Chief Operating Officer for 8 years for a Halloween Products Manufacturer in California. Has a passion for the Style, Fashion & Innovation.
Names of chain accounts buying our halloween products
• Wal-Mart USA 4700 Stores +
• Rite Aid USA 6000 Stores +
• Walgreens USA 6200 Stores +
• Party City 800 Stores +
• Halloween City 400 Stores +
• Party America 100 Stores +
• Factory Card & Party 100 +
• ShopKo/Pamida 300 Stores +
• Spirit Halloween/ Spencer Gifts 1500 Stores
• Halloween Express 150 Stores +
Extensive Distribution network with over 500 major Independent Retailer/ Gift Shop owners that operate 2-25 locations all over USA, Canada, South America and Australia.
Contact Information:
243 Quigley Boulevard Suite K, New Castle DE 19720